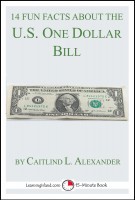 14 Fun Facts About the U.S. One Dollar Bill: A 15-Minute Book
by

Caitlind L. Alexander
Have you ever really looked at a one dollar bill? There are many strange symbols and words on it. Do you know what those symbols and words mean? What are the two circles on the green side of the dollar bill? What number shows up a lot on the dollar bill? What symbols does the eagle hold? Find out more about the U.S. One Dollar Bill and amaze your family and friends with these fun facts.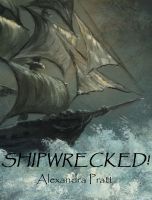 Shipwrecked!
by

Alexandra Pratt
(4.33 from 3 reviews)
It's 1740, and a British warship is wrecked on a remote island in Patagonia. But that is only the first of Midshipman Isaac Morris's problems. When mutiny among the crew leads to murder, Isaac must survive starvation, slavery and imprisonment if he wants to see his home again.... Reading age: 8. Interest level: up to age 14. Written and edited for reluctant or struggling readers.