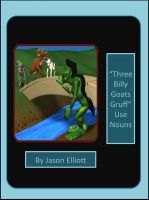 The Three Billy Goats Gruff Uses Nouns
This 27 page fun and interactive book covers the many parts of using nouns in writing including different ways nouns are used in the sentence and person, place, and thing. Children, students, and homeschoolers will love the Three Billy Goats Gruff theme and the story included. This will make a good addition to any classroom or E-book library.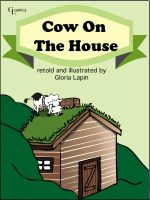 Cow On The House
This colorful comic is based on a silly Welsh folktale. The man has too much to do, so he puts his cow on the grass roof to graze. What a surprising turn this takes as he tries to keep tabs on that cow. "Cow On The House" is an easy beginning reader. It is written with basic sight words at the first grade level.