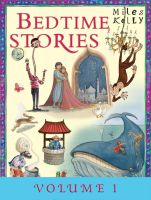 Bedtime Stories Volume 1
by

Miles Kelly
Bedtime will never be a struggle with this enchanting collection of bedtime stories. Children will be enthralled by tales of witches, wizards, kings, princesses and a host of magical beasts. All in all, this anthology is a heady mix of child-like charm, filled with tales of adventures from across the globe, all accompanied by exquisite illustrations. Reading times accompany each story.
Birthday Wish
by

Brennan Haley
(5.00 from 2 reviews)
It's John's fourteenth birthday and he has an extra special birthday wish to make that would change everything if it could just come true.