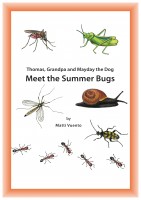 Thomas, Grandpa and Mayday the Dog Meet the Summer Bugs
by

Matti Vuento
"Thomas, Grandpa and Mayday the Dog Meet the Summer Bugs" by Matti Vuento, a former professor in natural sciences, is a nature book for children, ages 5 and up. This book is approximately 18600 words long. During summer days and nights, young Thomas and his friends meet frogs and toads, spiders and snails, and marvel at their ways.The book contains 18 short stories with pictures.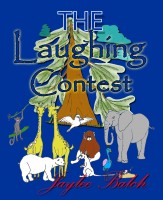 The Laughing Contest
by

Jaylee Balch
Laughter is the best medicine for the soul, but it does have two faces. Take a trip to a forest, under a tree and join a host of animals and critters and discover what true laughter can be!
Related Categories