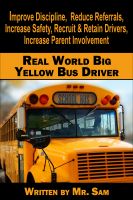 The Real World Big Yellow Bus Driver
by

Mr. Sam
Strategies presented in the Real World Big Yellow Bus Driver will improve discipline, reduce referrals, increase safety, increase parental involvement and improve both the recruiting and the retention of school bus drivers. Everyone having an interest in public education should read the Real World Big Yellow Bus Driver.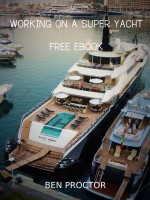 Working on a Super Yacht
by

Ben Proctor
(5.00 from 1 review)
This free eBook is aimed at those considering getting a job on a super yacht industry. It contains personal accounts from someone who has been working in the industry for years, someone who has learnt the realities of such a working life and provides the reader a great introduction into the super yacht world.