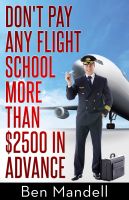 Don't Pay Any Flight School More Than $2500 In Advance
by

Ben Mandell
(5.00 from 2 reviews)
If you have ever dreamed about being a commercial or private pilot, you need this book. Aviation is a wonderful hobby as well as an incredible profession. This information will help help you save thousands off of your pilot training costs. The author details how to pay for your training as well as how to avoid the traps. This book has the censored information the bad guys don't want you to know!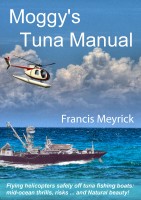 Moggy's Tuna Manual
by

Francis Meyrick
(5.00 from 1 review)
'Moggy's Tuna manual' is based on five years of experience flying helicopters off fishing boats in mid-ocean. Francis Meyrick describes the risks, the thrills and the beauty of nature, But his main emphasis is on safety: tips, anecdotes and techniques to fly safely and successfully. He dedicates his book "To all my tuna friends and in memory of too many guys who didn't make it home..."