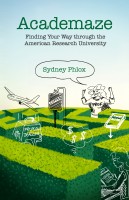 Academaze: Finding Your Way through the American Research University
by

Sydney Phlox
This collection of essays and cartoons on life in academia provides an "insider's guide" to the tenure track and beyond in science, technology, engineering, and math (STEM) fields at a major US research institution. Sydney Phlox, a pseudonymous tenured professor, takes the reader through the maze of academic life with honest conversational essays and fun cartoons.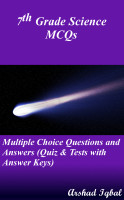 7th Grade Science MCQs: Multiple Choice Questions and Answers (Quiz & Tests with Answer Keys)
by

Arshad Iqbal
7th grade science multiple choice questions has 2277 MCQs. Grade 7 science quiz questions and answers pdf, MCQs on general science, electric circuits, electrical circuits, electric currents, digestive system, atoms, atom model, molecules and ions, class 7 science MCQs with answers, dispersion of light, elements, compounds and mixtures, energy resources, forces effects, heat transfer quiz & MCQs.