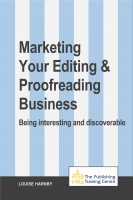 Marketing Your Editing & Proofreading Business
by

Louise Harnby
Marketing Your Editing & Proofreading Business is for any editorial freelancer who feels that marketing is their Achilles' heel. It aims to demonstrate that marketing needn't be difficult, overwhelming or boring. The book takes proofreaders and editors through the core principles of developing and implementing an effective marketing strategy that will get them noticed and generate business leads.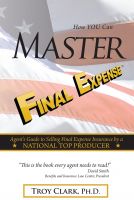 How YOU Can MASTER Final Expense
by

Dr.Troy Clark
Dr. Troy Clark inspires practical know-how to succeed. His field-tested methods released salespersons who were living on food stamps to earning weekly 4 figure paychecks within 10 weeks. Troy expounds dynamic methods and his winning sales verbiage to closing 1-4 daily insurance sales! A Master Sales Speaker, view Dr. Clark's skillfully-crafted sales scripts online at FinalExpenseSuccess.