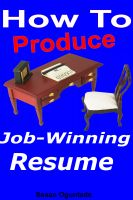 How to Produce Job-Winning Resume
by

Sesan Oguntade
I was having a discussion with a friend who works as a top executive with a big multinational companies when his phone rang. The call that came in was actually a call from a friend who works in another big multinational company. My friend had submitted an application to his friend"s company in order to change jobs.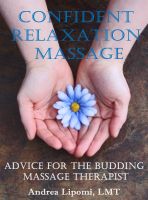 Confident Relaxation Massage: Advice for the Budding Massage Therapist
by

Andrea Lipomi, LMT
(4.00 from 1 review)
In this conversational text-only guide, a Las Vegas-based licensed massage therapist and esthetician humorously exposes secrets and shares priceless advice on performing five-star relaxation massage treatments for discriminating clients in a manner accessible to both the hobbyist and the professional. Learn how to deal with difficult situations, land a dream spa job, and massage with confidence!