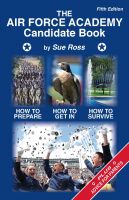 The Air Force Academy Candidate Book: How to Get In, How to Prepare, How to Survive
New and updated how-to guide for anyone interested in attending the United States Air Force Academy. Includes practical advices from hundreds of cadets, graduates, faculty and staff members, and parents on how to navigate the application process and how to survive the challenging first year, plus advice for athletes and a special section for parents.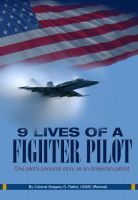 9 Lives of a Fighter Pilot: One pilot's personal story as an American patriot
A pilot's life is never dull, especially when you're a jet fighter pilot in the Marines flying assault missions in Iraq during Saddam Hussein's reign and then when you work at the White House under President Clinton! Sometimes you have close calls with Death. Sometimes you get nine lives. You better live the ninth to its fullest! This is Colonel Greg Raths' life... a roadmap for success.