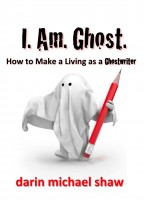 I Am Ghost: How to Make a Living as a Ghostwriter
by

Darin Michael Shaw
Darin Michael Shaw walked away from his day job and launched his freelance writing career from scratch. Today he is a sought after literary ghost and collaborator—a successful freelance writer. If you've considered leaving your day job for a full time literary career, especially if you're interested in the fascinating and lucrative field of ghostwriting, this book is for you!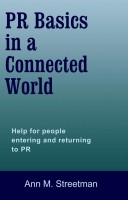 PR Basics in a Connected World
by

Ann M Streetman
This book is for you if one of these scenarios fits: (1) you just inherited the PR function on top of your other responsibilities; (2) you are headed back into the PR job market after several years; (3) you want to acquire some PR savvy for a prospective new job; (4) you have a communications degree, but have never worked in PR; or (5) you are new to PR and want a few tips from a veteran.