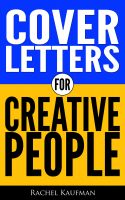 Cover Letters for Creative People
Are you looking for a job in publishing, journalism, PR, advertising, or another creative field? Are you struggling to write a good cover letter? You're not alone. Now, with Cover Letters for Creative People, you've got help. Cover Letters for Creative People is chock-full of advice, how-tos, AND real-life example letters that really worked.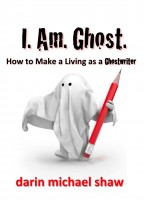 I Am Ghost: How to Make a Living as a Ghostwriter
Darin Michael Shaw walked away from his day job and launched his freelance writing career from scratch. Today he is a sought after literary ghost and collaborator—a successful freelance writer. If you've considered leaving your day job for a full time literary career, especially if you're interested in the fascinating and lucrative field of ghostwriting, this book is for you!