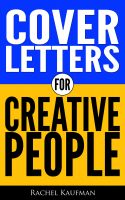 Cover Letters for Creative People
by

Rachel Kaufman
Are you looking for a job in publishing, journalism, PR, advertising, or another creative field? Are you struggling to write a good cover letter? You're not alone. Now, with Cover Letters for Creative People, you've got help. Cover Letters for Creative People is chock-full of advice, how-tos, AND real-life example letters that really worked.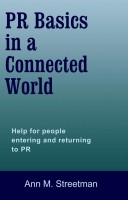 PR Basics in a Connected World
by

Ann M Streetman
This book is for you if one of these scenarios fits: (1) you just inherited the PR function on top of your other responsibilities; (2) you are headed back into the PR job market after several years; (3) you want to acquire some PR savvy for a prospective new job; (4) you have a communications degree, but have never worked in PR; or (5) you are new to PR and want a few tips from a veteran.