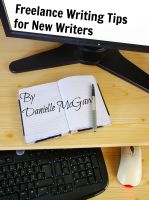 Freelance Writing Tips for New Writers
by

Danielle McGaw
(5.00 from 1 review)
If you have been thinking about freelance writing online but aren't sure where to get started this book will point you in the direction. You'll find information on starting your first web site, using social media, promoting yourself, and of course, finding jobs!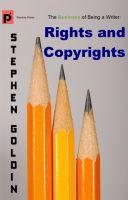 Rights and Copyrights
by

Stephen Goldin
(1.00 from 1 review)
Theodore Sturgeon called THE BUSINESS OF BEING A WRITER "the second best reference book a writer can have,after the dictionary." Harlan Ellison said, "It may not make you a better writer, but it will keep you from being a poorer one." This excerpt discusses the different kinds of rights an author can license, as well as the basic ins and outs of copyright law in the United States.