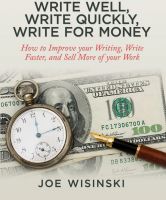 Write Well, Write Quickly, and Write for Money
by

Joe Wisinski
Write Well, Write Quickly, Write for Money teaches you to write clearly, accurately, concisely, ethically, and more. You'll learn an innovative system called Approaches, which will revolutionize your writing and make the task of writing faster and less demanding. You'll learn to write for newspapers, magazines, and web sites, and to write and publish books. You'll also learn how to maximize sales.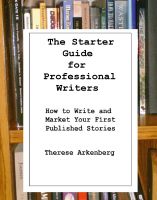 The Starter Guide for Professional Writers
by

Therese Arkenberg
The Starter Guide for Professional Writers offers an on-the-ground view of publishing with the use of inexpensive resources (after all, writers should make money off their writing, not pay for it!). Covering everything from how best to use a thesaurus to how to handle editor deadlines, its holistic perspective builds skills writers will use at every stage of their careers.