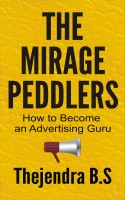 The Mirage Peddlers - How to Become an Advertising Guru
by

Thejendra B.S
Are you bored with your dull and monotonous job? Do you feel you are wasting your life away? Do you dream of becoming creative and make a terrific impact on everyone? Do you want to make millions of people run away from their living rooms every few minutes? Then look no further. Just become an advertising guru and switch on your full creative potential.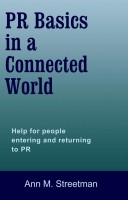 PR Basics in a Connected World
by

Ann M Streetman
This book is for you if one of these scenarios fits: (1) you just inherited the PR function on top of your other responsibilities; (2) you are headed back into the PR job market after several years; (3) you want to acquire some PR savvy for a prospective new job; (4) you have a communications degree, but have never worked in PR; or (5) you are new to PR and want a few tips from a veteran.