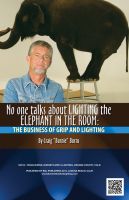 No One Talks About Lighting the Elephant in the Room: The Business of Grip and Lighting
Finally... a tell-all guide to how you can get into the grip and lighting profession! Whether you are a newbie in the media world or a seasoned video production professional you can gain a lot by reading this book. It gives a step-by-step roadmap to success in the industry as shared with you by one of the top lighting professionals in Orange County, California.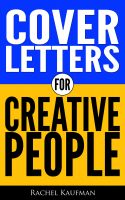 Cover Letters for Creative People
Are you looking for a job in publishing, journalism, PR, advertising, or another creative field? Are you struggling to write a good cover letter? You're not alone. Now, with Cover Letters for Creative People, you've got help. Cover Letters for Creative People is chock-full of advice, how-tos, AND real-life example letters that really worked.