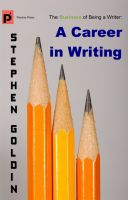 A Career in Writing
Theodore Sturgeon called THE BUSINESS OF BEING A WRITER "the second best reference book a writer can have,after the dictionary." Harlan Ellison said, "It may not make you a better writer, but it will keep you from being a poorer one." This excerpt discusses finances, work habits, pen names, and other points an author should seriously consider before starting a career in writing.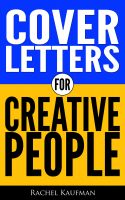 Cover Letters for Creative People
Are you looking for a job in publishing, journalism, PR, advertising, or another creative field? Are you struggling to write a good cover letter? You're not alone. Now, with Cover Letters for Creative People, you've got help. Cover Letters for Creative People is chock-full of advice, how-tos, AND real-life example letters that really worked.