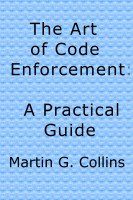 The Art of Code Enforcement
by

Martin Collins
(5.00 from 6 reviews)
Nearly every political jurisdiction in America has adopted codes that regulate the built environment. This book is not a code but rather a practical guide for code enforcement administration. The topics range from voluntary compliance to effective sanctions for noncompliance and are of use to all those who are seeking to improve the maintenance of the building stock in their communities.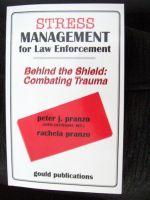 Stress Management For Law Enforcement
by

Peter & Rachela Pranzo
This vital handbook covers stress and trauma associated with the law enforcement and criminal justice professional. Includes: Anatomy of a Breaking Point; From Stress to Burn Out; Learning to Cope; Post Trauma; Cures, Rehabilitation and Treatment; and Psychological Testing for Police Recruits in addition to related topics dealing with this growing problem.