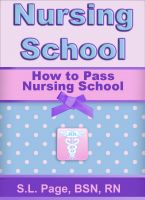 How to Pass Nursing School
"How to Pass Nursing School" is a comprehensive book that covers all of the important aspects of nursing school. Unlike other books on this topic, this book will tell you all about nursing school--from A to Z! This guide was written to give students tips to pass, and to tell them exactly what to expect when attending nursing school.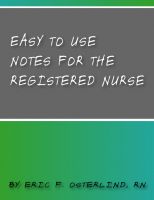 Easy Nursing Notes
"Easy Nursing Notes" is a straightforward guide on writing nursing notes for the working nurse. When I first started nursing I found that I enjoyed working with the patients, but hated writing notes. It overwhelmed me. Here is a guide with word for word examples of notes for the registered nurse.