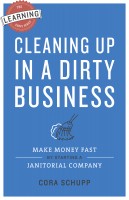 Cleaning Up in a Dirty Business
by

Cora Schupp
In Cleaning Up in a Dirty Business, bookkeeper and entrepreneur Cora Schupp offers a straightforward solution for you to gain control of your career and increase your earnings. Cleaning companies can be very stable and profitable, and they require minimal start-up costs. Leaving no corner undusted, Schupp guides you through everything you need to know about starting your own cleaning company.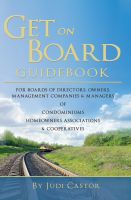 Get on Board Guidebook
by

Judi Castor
This book is a brief of what makes or hinders the success of Boards of Directors, Managers, and Management Companies, urging them to take a look at themselves and the role they play in the image of the industry.