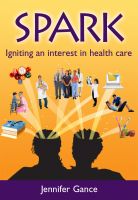 Spark - Igniting an interest in health care
by

Jennifer Gance
(5.00 from 2 reviews)
This book is written specifically to spark your interest in healthcare careers. It will introduce you to over 100 career possibilities. These interview profiles will have you riding in the back of an ambulance with a paramedic, pumping iron with a sports trainer, and delivering a new baby with a midwife. By reading these real life stories I hope some spark of interest will be ignited.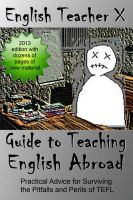 English Teacher X Guide To Teaching English Abroad
by

English Teacher X
(5.00 from 1 review)
English Teacher X has finally collected his essays into book format. This brutally frank, frequently profane, occasionally profound but always insightful look at English teaching abroad in the 21st century is a perfect guide for beginners and those thinking of entering the profession. This 2013 edition includes dozens of pages of new material, including interviews with real teachers of EFL.
Related Categories