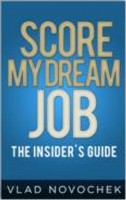 Score My Dream Job: Official Insider's Guide
by

Vlad Novochek
(5.00 from 2 reviews)
In this competitive landscape, the ability to generate leads, knowing the key focus areas on LinkedIn, and understanding what will make your connections like you are the true secrets to attaining success. This insider's guide highlights some of the best and proven tactics I've taught my clients in helping them land the job of their dreams.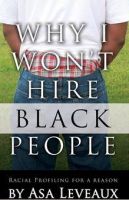 Why I Won't Hire Black People
by

Asa Leveaux
(5.00 from 1 review)
Have you ever wondered why certain groups of people are rarely the first choice for employment? Would you rather have someone of a different race provide you with services such as fixing your car, caring for your child or preparing your taxes? Is the only reason there is diversity in your office a direct result of affirmative action?