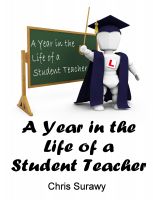 A Year in the Life of a Student Teacher
by

Chris Surawy
This is the diary of an office worker who decided to become a school teacher. I attempted the transition from quiet IT professional to loud scary school teacher. I left behind good friends interested in knowing what happened to me, so I began writing this diary. I had no idea it would be such an emotionally charged, powerful, funny, compelling, upsetting and profoundly life altering voyage.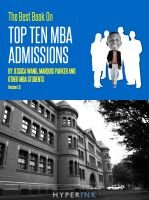 The 2012 Best Book On Top Ten MBA Admissions (Harvard Business School, Wharton, Stanford GSB, Northwestern, & More)
by

Kevin Gao
Our Elite MBA Insiders Share Their Secrets To Getting Into HBS, GSB, Wharton & More! We know exactly how you feel. We've been through the grueling and stressful admissions process. As successful applicants to HBS, GSB, Wharton, and other top programs, we have the insider tips and strategies that take the guesswork out of MBA admissions.