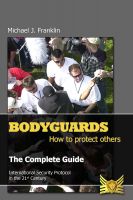 Bodyguards - How to Protect Others - The Complete Guide
by

Michael J. Franklin
This complete Bodyguarding Training Guide covers most topics professional bodyguards are required to know and be proficient in. There are diagrams and photos to help with understanding and hundreds of questions to help you learning and make you a more valued part of your team or organization. These skills will help you gain more respect and get to the higher paying contracts.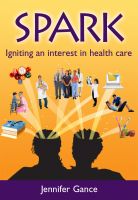 Spark - Igniting an interest in health care
by

Jennifer Gance
(5.00 from 2 reviews)
This book is written specifically to spark your interest in healthcare careers. It will introduce you to over 100 career possibilities. These interview profiles will have you riding in the back of an ambulance with a paramedic, pumping iron with a sports trainer, and delivering a new baby with a midwife. By reading these real life stories I hope some spark of interest will be ignited.