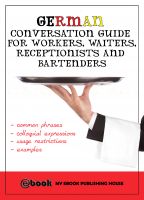 German Conversation Guide for Workers, Waiters, Receptionists and Bartenders
This book is designed for workers, waiters, receptionists and bartenders interested in learning foreign languages, and tourists who travel abroad. The book is a conversation manual containing basic notions and expressions that facilitate communication with foreign interlocutors. The easy way to learn the most common words and phrases.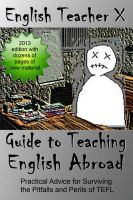 English Teacher X Guide To Teaching English Abroad
(5.00 from 1 review)
English Teacher X has finally collected his essays into book format. This brutally frank, frequently profane, occasionally profound but always insightful look at English teaching abroad in the 21st century is a perfect guide for beginners and those thinking of entering the profession. This 2013 edition includes dozens of pages of new material, including interviews with real teachers of EFL.