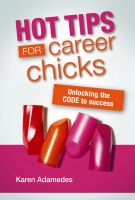 Hot Tips For Career Chicks: Unlocking the CODE to Success
by

Karen Adamedes
(5.00 from 1 review)
A unique career guide for women. It explores the subtleties & nuances of workplace culture & the challenges that women face. It provides must-know insights into how work works and over 200 practical and easy-to-implements tips to make it work for women. Includes how to effectively communicate, negotiate to earn what your worth, plan your career, know when to move on & resolve conflicts.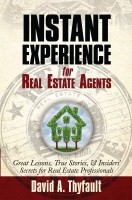 Instant Experience For Real Estate Agents
by

David Thyfault
(5.00 from 1 review)
This multiple-award winner was written by a successful 30-year broker. Instant Experience offers great lessons, true stories and insider's secrets for Real Estate Professionals of all levels. It's much more fun that the usual text-book style books of this category. Learn how and why you should become your own best client. Click "more" to discover 50 things you'll learn as you enjoy this read.
Related Categories