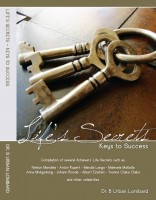 Life's Secrets: Keys to Success - a Coaching Model
by

B Urban Lombard
This is a story about and an account of great Achievers' lives, the wonders of nature and the universe, which is packed with scientific facts, real life lessons, practical guidelines on the do's and don'ts of life and the hidden spiritual powers that are ingeniously interwoven with the human ethos that are vital to your life.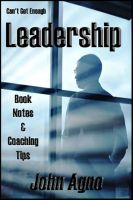 Can't Get Enough Leadership: Self-Coaching Secrets
by

John
Leadership development is self-development. This unique reference book provides skill-building insights along with comprehensive reading sources to become a more effective leader. This reference book is not meant to be read cover-to-cover. The reader would normally look up a question of interest in the Table of Contents and then proceed to read that self-coaching insight in the book.
Related Categories