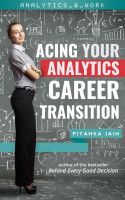 Acing Your Analytics Career Transition
by

Piyanka Jain
A step-by-step "how-to" book, filled with practical advice, on how to move from your current job into your dream analytics role. This information-packed book walks you through key stages in the career transition process, such as assessing your own aptitude for analytics, preparing your dream job short list, and identifying your skill gaps for the job you want.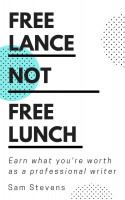 Freelance Not Free Lunch
by

Sam Stevens
Them: "Sometimes the experience is worth so much more than being paid." We've all been there. The unpaid internship, the offer to write thousands of words for just a few dollars. Instead, this book will show you how to earn what you are worth as a professional writer, whether you work freelance, in-house, or at an agency.
Related Categories