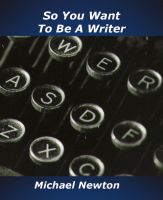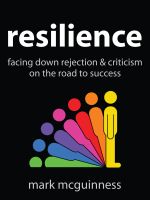 Resilience: Facing Down Rejection and Criticism on the Road to Success
by

Mark McGuinness
(4.00 from 1 review)
If you want to achieve something original and meaningful with your life, you MUST learn to deal with rejection and criticism. Mark McGuinness shares stories and advice based on 16 years of coaching clients to get past rejection and criticism and achieve their goals. Whether you're an artist, entrepreneur, employee, athlete or campaigner, you'll find plenty of practical inspiration in Resilience.
How to Become a Successful Writer: Secrets the Mainstream Publishers Don't Want You to Know
by

Aaron Dennis
(5.00 from 1 review)
This manual brings to you all the practical knowledge required to build your writing career. Anyone who reads this book will learn everything from formulating an idea for a story, to practicing the art of the short story, to writing proper fanfiction, and writing an original novel. From start to finish, the ideas presented are done so in an easy to understand and entertaining fashion.
Related Categories