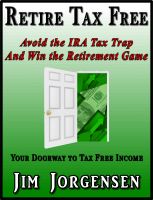 Retire Tax Free
by

Jim Jorgensen
Today can change your life! Retire Tax Free is the first book to outline how you could lose 40% or more of the money you withdraw from your IRA, 401(k) and pension once retired due to taxation. Unless you understand earnings tests, means tests and income tax traps, your Social Security retirement check could be reduced or even eliminated. Plan to Retire Tax Free now, before it's too late!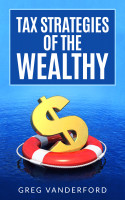 Tax Strategies of the Wealthy
by

Greg Vanderford
In this eBook you will learn EVERYTHING YOU NEED TO KNOW ABOUT TAXES including: 1. How to save money on your taxes 2. How to build wealth in a tax efficient way 3. How to retire without paying any taxes on your income 4. How to avoid an audit by the IRS 5. How to set up your finances to pay nothing in taxes at all!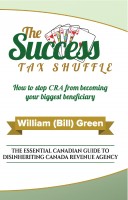 The Success Tax Shuffle
by

William Green, CFP, FMA, FDS, CIM
There are only two things in life that are certain, Death and Taxes. While each of these is bad enough on its own, when combined it's a double whammy. Just at a time when your family is likely at its most vulnerable, and possibly in need of emotional and financial support, they could be dealing with the government and paying the biggest tax bill they will ever see.
Related Categories