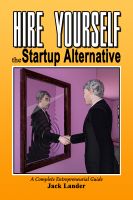 Hire Yourself, the Startup Alternative
by

Jack Lander
(5.00 from 3 reviews)
Possibly the best available entrepreneurial guide for the man or woman who wants to start their own business, and doesn't know where to start. Heavy on civilized marketing methods. Covers how to find or create a profitable product; how to position it; and how to create customers, and influence them to buy.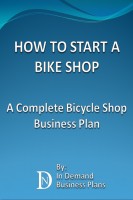 How To Start A Bike Shop: A Complete Bicycle Shop Business Plan
by

In Demand Business Plans
A business plan is critical to forming the right strategy and taking the steps needed to ensure success. This book, unlike so many others, has actually done most of the work for you. While most books are vague and give you one sentence explanations of what you should include, this book is near complete. This book is a completed Bike Shop Business Plan.
Related Categories