Special Deals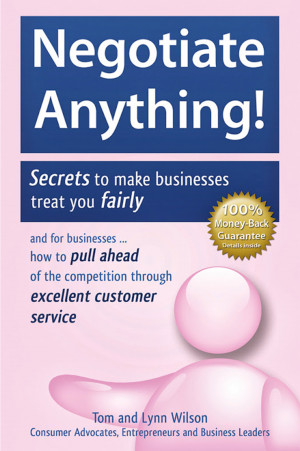 Negotiate Anything! Secrets to Make Companies Treat You Fairly
by

Tom & Lynn Wilson
"Negotiate Anything!" is the culmination of a 30 year longitudinal study of customer service -- a first. It is authored by a husband and wife team. It has two audiences. For consumers, it presents secrets to make companies treat them fairly so they get their money's worth. For businesses, it teaches them how to pull ahead of the competition by providing excellent customer service.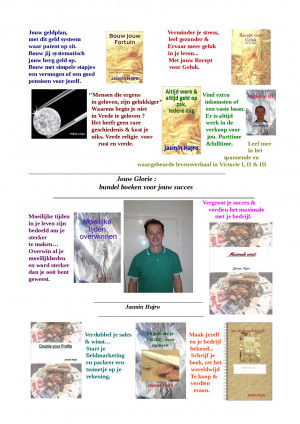 jouw Glorie, bundel boeken voor jouw succes
by

Jasmin Hajro
In deze speciale bundel vind je alles wat je nodig hebt om gelukkiger, gezonder, rijker met meer vrede en meer rust te leven. Alle boeken die op de cover staan zitten erin plus een bonus boek & De bio van auteur Jasmin Hajro Geniet van het spannende waargebeurde levensverhaal in Victorie I , II en III en laat de rest van de boeken je helpen om je leven te verbeteren op alle gebieden in je leven.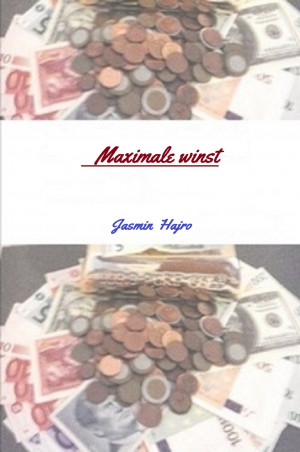 Maximale winst
by

Jasmin Hajro
Dit zijn alle 6 delen van de Winstgroei serie...(10 boeken) Maximaliseer je sales & je fieldmarketing, maak je marketing effectiever, en schrijf jouw serie boeken & zet ze in 190 landen te koop, wereldwijd, met behulp van rakuten Kobo. Start je bv, je stichting en leer je zaken & bedrijf te beveiligen & te beschermen voor het te laat is, modelleer Richard Branson en maak je onderneming breder, ..
Related Categories