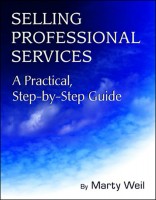 Selling Professional Services: A Practical, Step-by-Step Guide
by

Marty Weil
This concise, practical guide provides you with a system to build a portfolio of clients, whether you are a writer, accountant, Web designer, or any other B2B service provider. The Instantly Downloaded Guide provides step-by-step instructions, not a magic bullet. By following my proven system, you will be able to acquire new accounts, even during difficult economic times.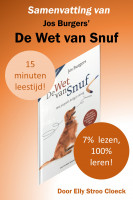 Samenvatting van Jos Burgers' De Wet van Snuf
by

Elly Stroo Cloeck
Handige, 15-minuten samenvatting van dit best-verkochte managementboek uit 2014. Over het oorspronkelijke boek: Iedereen weet hoe het principe van wederkerigheid werkt: wat je geeft, krijg je terug. Een krachtig principe, dat vrijwel altijd en overal opgaat. Het helpt ons om onze omgeving op een positieve manier te beïnvloeden. Zodat we succesvoller zijn, thuis en op het werk.
Related Categories