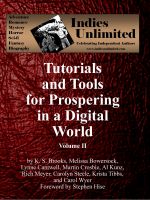 Indies Unlimited: Tutorials and Tools for Prospering in a Digital World Volume II
by

K. S. Brooks
(5.00 from 2 reviews)
In the Tutorials and Tools for Prospering in a Digital World Series, Indies Unlimited aims to take the scariness out of being online for newbies, and hopes to help those with more experience expand their Web footprint, whether it's for personal use or product marketing. Written in easy to understand language, Volume II of this series offers over ninety (90) tutorials, tips, and guidelines.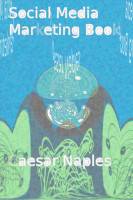 Social Media Marketing Book
by

Caesar Naples
Caesar Naples comes forward with his first entry into the Copypasta Publishing library. He offers sound tips that have stood the test of time for social media marketing campaigns. He also delves into the extra world of paranoia and delusion to make some bold claims about reality.
Related Categories