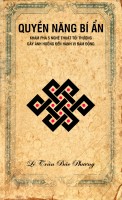 Quyền Năng Bí ẩn (in Vietnamese)
by

Le Tran Bao Phuong
Phương tiết lộ cho chúng ta biết nhiều điều về các kĩ thuật PR đen trong kinh doanh đang được sử dụng để đánh lừa dư luận xã hội và tiêu diệt đối thủ, nhằm giúp chúng ta có thể tự nhận diện và tự bảo vệ mình trước chúng, từ đó tăng cường khả năng kiểm soát xã hội của chúng ta. Cách thức vận dụng Quyền năng Bí ẩn để định hình thái độ và chi phối cảm xúc của đám đông sẽ được trình bày chi tiết.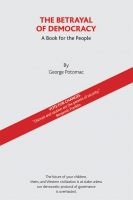 The Betrayal of Democracy
by

George Potomac
The few who understand the system, will either be so interested in its profits, or so dependent on its favours that there will be no opposition from that class (politicians) while on the other hand, the great body of people, mentally incapable of comprehending the tremendous advantages...
Related Categories