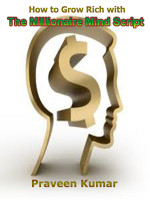 How to Grow Rich with The Millionaire Mind Script
Process of wealth creation is 90% psychology and only 10% strategy. Most people fail to become rich because they want to learn the strategy and do not focus on changing their psychology. This book empowers to you to change your internal script. Once the internal transformation is complete there is no force on earth that can stop you from becoming a millionaire.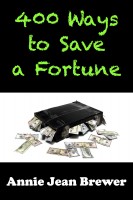 400 Ways to Save a Fortune
(4.50 from 2 reviews)
Minus the fluff, this nitty-gritty guide immediately gets down to the business of saving money with over 400 unique tips designed to help anyone.