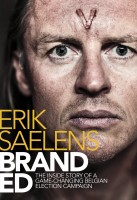 Branded, The Inside Story Of A Game-changing Belgian Election Campaign
by

Erik Saelens
In Branded, Erik Saelens, strategic director of Brandhome, describes the course of the N-VA campaign in the run-up to the mother of all Belgian elections on May 25, 2014. His personal account offers a suspenseful and disconcerting view from the inside of how opposing forces in the media, politics, culture and business actively worked against the N-VA, against Brandhome and against Saelens himself.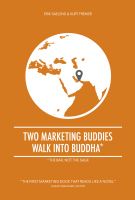 Two Marketing Buddies Walk Into Buddha
by

Erik Saelens
Two international top marketers meet in a bar. They start talking... and they see in each other a passion for brand marketing. For a whole year, they bombard each other with ideas on the meaning and future of brands, marketing, the world and life. This book is the fascinating story of their intense dialogue written in a unique storytelling style and at the speed at which they live their lives.
Related Categories