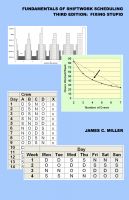 Fundamentals of Shiftwork Scheduling, 3rd Edition: Fixing Stupid
by

James C. Miller
This book is for shiftwork schedulers and for teams involved in fatigue risk management systems (FRMS) for 24/7 operations. The book covers shift lengths from four to 24 hours, and numbers of crews from one to five. Shift plan examples include 4-, 6-, 8- 12- and 24-hour shift lengths, split-crew plans, a plan for part-time workers, and eight-plus-twelve-hour shift length combination plans.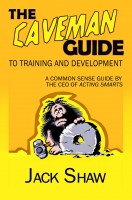 The Caveman Guide To Training and Development
by

Jack Shaw
(5.00 from 2 reviews)
Learning and experimenting were simple in the beginning. "I learned that if I sharpened my spear and kept it sharpened I was more likely to kill the first time I threw it and struck my prey." Sharpen your quest for a perfect training solution! Whether a novice or experienced trainer, or a manager, you will find insights that will change the way you look at training and development forever!