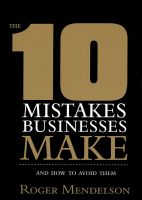 The 10 Mistakes Businesses Make
by

Roger Mendelson
Roger Mendelson operates the largest privately owned debt recovery business in Australia with more than 40,000 clients. The 'graveyard end' of the business world has shown him firsthand the common mistakes that many businesses make. Using simple ideas and including real-life business examples, this book is a guide for those serious about creating and building a successful, sustainable business.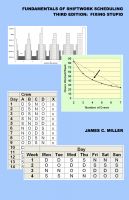 Fundamentals of Shiftwork Scheduling, 3rd Edition: Fixing Stupid
by

James C. Miller
This book is for shiftwork schedulers and for teams involved in fatigue risk management systems (FRMS) for 24/7 operations. The book covers shift lengths from four to 24 hours, and numbers of crews from one to five. Shift plan examples include 4-, 6-, 8- 12- and 24-hour shift lengths, split-crew plans, a plan for part-time workers, and eight-plus-twelve-hour shift length combination plans.
Related Categories