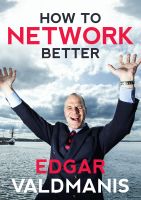 How to Network Better
by

Edgar Valdmanis
(5.00 from 1 review)
How to Network Better is aimed at all those that realize there are business benefits to be gained from active networking, but don´t know exactly how to do this in a planned, professional way. The book takes you all the way from "unconsciously unprofessional" to "consciously professional". Each chapter finishes with concrete tips/ tasks on "how to". By applying these you are bound to see results.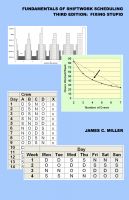 Fundamentals of Shiftwork Scheduling, 3rd Edition: Fixing Stupid
by

James C. Miller
This book is for shiftwork schedulers and for teams involved in fatigue risk management systems (FRMS) for 24/7 operations. The book covers shift lengths from four to 24 hours, and numbers of crews from one to five. Shift plan examples include 4-, 6-, 8- 12- and 24-hour shift lengths, split-crew plans, a plan for part-time workers, and eight-plus-twelve-hour shift length combination plans.