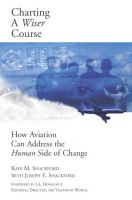 Charting A Wiser Course: How Aviation Can Address the Human Side of Change
by

Kaye Shackford
In our post-September 11th world, aviation businesses are reworking strategies, markets and products. Yet no one is paying sufficient attention to a key element of change. Until we do, our efforts won't work. Our behavioral models are operating at cross-purposes with our business objectives. To achieve our objectives, we must align our behaviors with our intentions. This sounds easy. It's not.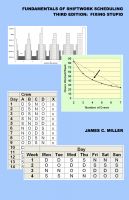 Fundamentals of Shiftwork Scheduling, 3rd Edition: Fixing Stupid
by

James C. Miller
This book is for shiftwork schedulers and for teams involved in fatigue risk management systems (FRMS) for 24/7 operations. The book covers shift lengths from four to 24 hours, and numbers of crews from one to five. Shift plan examples include 4-, 6-, 8- 12- and 24-hour shift lengths, split-crew plans, a plan for part-time workers, and eight-plus-twelve-hour shift length combination plans.