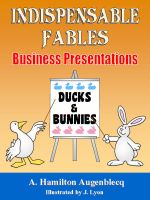 Ducks and Bunnies
by

Alex Augenblecq
"Ducks and Bunnies" is an indispensable fable for anyone who gives business presentations. Loaded with useful insights, it's an entertaining exploration of the key elements of successful presentations -- from storytelling and effective visuals to stagecraft and selling. Written by a consultant with decades of experience in the field, it also features stunning visual illustrations.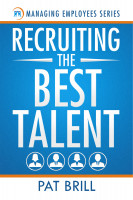 Recruiting the Best Talent
by

Pat Brill
Recruiting the right talent isn't easy. You could potentially end up with an unmotivated, mixed-skills and not get the right group of people that support the success of your business. It's about doing your work upfront before you even start the hiring process: Using the job description, creating recruiting strategies, how does this role fit into your company and much more.
Related Categories