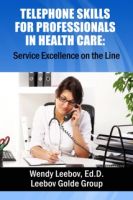 Telephone Skills for Professionals in Health Care
by

Wendy Leebov, Ed.D.
Telephone Skills shares the keys to successful phone conversations, that enhance your organization's reputation. Readers will learn how to handle phone conversations with professionalism, tact and impressive customer service. This resource includes scripts, self-assessment tools and practice exercises, and is great for staff development.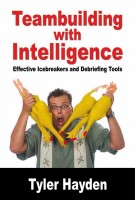 Team Building with Intelligence - Tools for effectively Debriefs and Icebreakers
by

Tyler Hayden
This book is designed for managers, trainers, & team designers who want to reach more people with greater accuracy. Using H. Gardner's theory of Multiple Intelligences & Hayden's Multiple Intelligence Quotient you will quickly realize that reaching employees means adjusting your style to deliver and assign tasks as they relate to the individuals strongest intelligence.
Related Categories