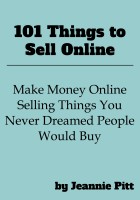 101 Things to Sell Online
by

Jeannie Pitt
Make Money Online Selling Things You Never Dreamed People Would Buy! You've heard the success stories of people who start selling shoelaces online and strike it rich. You might have wondered, 'Why didn't I think of that?' As a creative person, you'll be pleased to discover this huge list of handmade creations and supplies that can generate an income, and one of the best ways to sell them.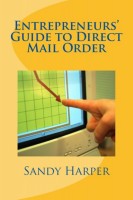 Entrepreneurs' Guide to Direct Mail Order
by

Sandy Harper
The author shares for the first time 25 years experience to successfully launch direct mail business from the comfort of a home. She provides step-by-step info about her secrets to success from a small kitchen table with no startup expense to a million dollar powerhouse. There are thousands of new ways to make money on the internet and direct mail order. She shares the one that worked for her.