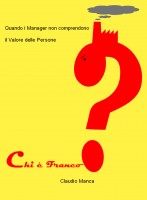 Chi è Franco?
by

Claudio Manca
(5.00 from 3 reviews)
CHI E' FRANCO? Che cosa succede in una azienda quando questa domanda viene fatta troppo tardi.. Quando i Manager non comprendono il valore delle persone, seguendo i freddi numeri, possono creare un grosso danno all'azienda per cui lavorano. Questo racconto vuole rammentare che sono gli uomini a formare le aziende e che sono gli uomini che ne determinano il successo o il fallimento.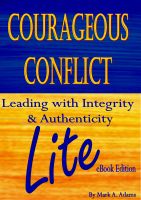 Courageous Conflict Lite
by

Mark A. Adams
(4.00 from 1 review)
We all experience conflict. Learning to work with it effectively is an essential skill for anyone. Courageous Conflict Lite is a condensed version of the book that provides the reader with valuable concepts and techniques that you can put to use right away to resolve conflict and improve relationships.
Related Categories