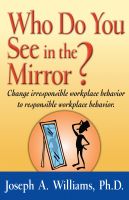 Who Do You See in the Mirror?
by

Joseph Williams
(4.95 from 85 reviews)
The central theme of Who Do You See in the Mirror? is the trend toward irresponsible behavior in the workplace and what can be done to reverse it. All organizations need responsible members, on every rung of the ladder, to ensure success. The author's innovative Human CABLE System™ (HCS) is a model for changing irresponsible behavior into responsible behavior.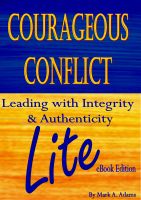 Courageous Conflict Lite
by

Mark A. Adams
(4.00 from 1 review)
We all experience conflict. Learning to work with it effectively is an essential skill for anyone. Courageous Conflict Lite is a condensed version of the book that provides the reader with valuable concepts and techniques that you can put to use right away to resolve conflict and improve relationships.
Related Categories