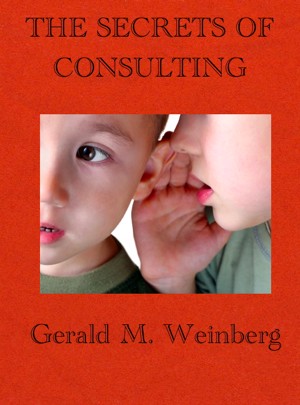 The Secrets of Consulting
by

Gerald M. Weinberg
(4.80 from 5 reviews)
If you are a consultant, or ever use a consultant, this book is for you. The author draws on his 50+ years of consulting experience to share his secrets about the often irrational world of consulting. "This is a great book. Period! ...this advice is clearly applicable to more than just consulting; it is applicable to life in general." "The book is truly wonderful. A must have!" - Amazon reviews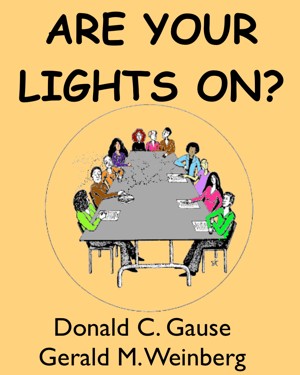 Are Your Lights On?
by

Gerald M. Weinberg
Whether you are a novice or a veteran, this powerful little book will make you a more effective problem solver. Anyone involved in product and systems development will appreciate this practical guide, which has become a cult classic. "...one of the funniest, yet helpful books in print. The authors do a great job in making difficulties into anecdotes while providing helpful & valuable advice"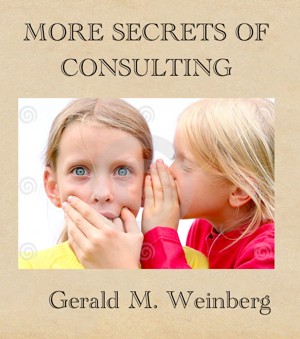 More Secrets of Consulting
by

Gerald M. Weinberg
(4.50 from 2 reviews)
A sequel or extension to The Secrets of Consulting, but the two books may be read in either order. An Amazon reviewer says: "Just buy this book and improve your life. I add Mr. Weinberg to a short list of those authors and persons in my life that have made me a better person and provided some direction to the chaos of the universe."
Related Categories