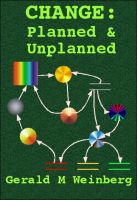 CHANGE: Planned & Unplanned
From systems thinking to project management to technology transfer to the interaction of culture and process, this volume analyzes transformation from a broad range of perspectives, providing a breadth of awareness essential for successful management of high-quality software development.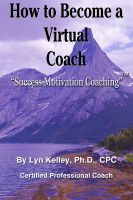 How to Become a Virtual Coach
New, updated edition 2014! How to earn over $1,000 an hour with virtual coaching by phone or Internet! Lyn Kelley, Ph.D., is a Certified Prof. Coach & Trainer who gives you the turn-key system to set up a virtual coaching practice, promote it online, and get people to pay you over $150 per hour while you're at home, doing what you love,sitting on your back patio in your pj's, sipping your tea.