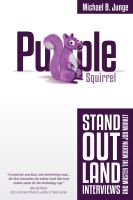 Purple Squirrel: Stand Out, Land Interviews, and Master the Modern Job Market
Purple Squirrel is the worlds leading guide for getting recruited. Written by a former 5-Time Recruiter of the Year and ex-Google staffing MVP, this book will help you set and achieve professional goals, write a world class resume, build a magnetic online presence, ace interviews, and turbo-charge your career.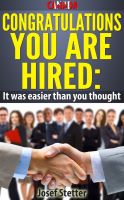 Canada, Congratulations You Are Hired: It was Easier than you thought
This is the ultimate resource guide to help anyone in any industry find a job they love. The book offers links to all sites to find work, links to employment agencies/recruiters, custom resumes, cover letters, thank you letters, most interview questions that are not pure technical and how to answer any interview question with the 7 rules to a WOW interview that GUARANTEES results! Go get hired!