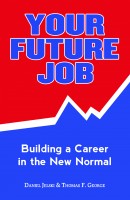 Your Future Job: Building a Career in the New Normal
by

Daniel Jelski

&

Tom George
Starting a career today is more difficult than it was even ten years ago. The economy has changed; we live in the New Normal. What has changed? How can you plan your future? If you're ambitious, then you and your parents should read this book. It won't tell you what career to choose, but it will tell you how to succeed in the New Normal.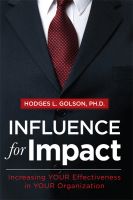 Influence for Impact
by

Hodges Golson
Everything you do in an organization is about getting results. And the real measure of success in an organization is how well you achieve results. To do so, you must be able to influence others. This book provides insights and suggestions from almost a century of psychological research and from a long career as a consultant and trusted advisor to business executives.
Related Categories